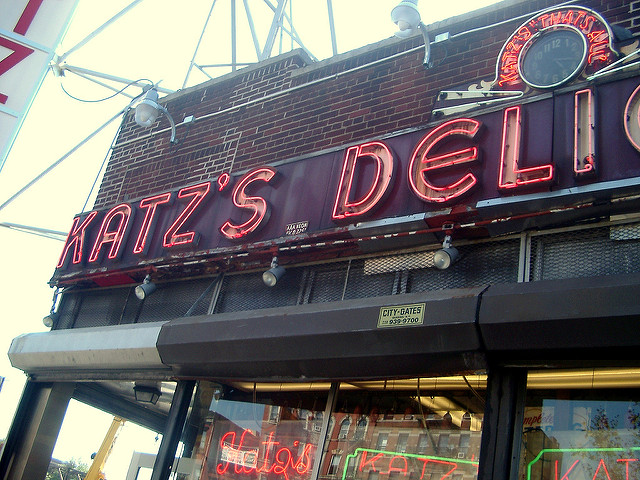 I feel bad about what I'm about to say, but the first time I watched When Harry Met Sally I didn't like it. I was in college and trying to like Woody Allen and be "cultured" and I claimed it was a rip off of Annie Hall. I think it was because of the montage sequence showing Harry and Sally ordering in a restaurant, dropping mail at the corner mailbox, and lugging a Christmas tree home through the streets of New York. Something in there – along with Sally's high-waisted baggy pants and the brimmed hat she wears walking through the park being reminiscent of Diane Keaton – reminded me of Annie Hall. I can remember claiming to think Annie Hall was a much better film, probably because I had just seen it and back then people only used sophisticated revered tones when talking about Woody Allen.
But this is not about him. It's about Nora Ephron, and so I have to come clean about that embarrassing and off-base first impression/pose I adopted in my misguided youth.
I don't know how long it was until I gave When Harry Met Sally another try but from then on I have done nothing but love it more and more. I guess that's appropriate, given their description of the evolution of their own relationship:
Harry: "The first time we met we hated each other."
Sally: "No, you didn't hate me, I hated you. The second time we met, you didn't even remember me."
Harry: "I did too, I remembered you. The third time we met, we became friends."
Sally: "We were friends for a long time."
Harry: "And then we weren't."
Sally: "And then we fell in love."
Sometimes you do not just know – at least not at first – the way you do about a good melon.
Drop me down in this movie and I can find my way out. Just start me on a line of dialogue and I'll keep going, like being plopped down in a familiar liturgy or hymn, one you weren't sure you had memorized until it bubbled up from within. I once bet a lawyer friend who loves When Harry Met Sally as much as I do (and who shall remain nameless in case this is searchable in court documents somewhere) that he couldn't find a way to slip an actual line of dialogue into his oral argument. Granted, he didn't go for a laudable degree of difficulty with something like the "stupid, wagon wheel, Roy Rogers, garage sale coffee table" but he did manage to say to the other lawyer, a la Harry on the airport moving sidewalk, "I'll just let you go ahead."
But this isn't really about When Harry Met Sally, either. It's about Nora Ephron.
I have a deep vein of kinship with Nora though we were generations apart, geographically mismatched, and the only religion she ever wanted to claim was her adherence to the principle that you can never have enough butter. She was a funny feminist, a sensible artist, a die-hard New Yorker, an astute cultural commenter, and a damn fine writer.
I've been thinking a lot about Nora recently, after watching Everything is Copy, the documentary her son, Jacob Bernstein, made about her. In the film, several of Nora's friends confirmed my belief that her great and final film, Julie & Julia, is her love letter to love and partnership and marriage, especially her own to Nick Pileggi. I stayed up late to watch the documentary and felt like I'd visited with an old friend when it was over. In the way of devotees, I spent a few days afterwards reading articles about her online, re-reading her essays, and buying books I didn't already have.
In my internet oblations, I came across this NPR interview I'd never heard, part of a series in which they asked writers to name a scene they wished they had written themselves. Nora chose a scene from another of my all-time favorite movies, Tootsie. Strangely, my relationship to Tootsie, as with When Harry Met Sally, also began with my own stupidity and stubbornness. I was in high school when it came out and I irrationally and snobbily decided that since all of America was raving about this movie, there was no way I would be interested. So I wasted about four years until I saw it in college and then promptly loved it and began a long term relationship with it, too. The point being, of course Nora loved Tootsie.
I don't know if I have an inner New Yorker, but if I do, she's named "Nora." And she probably exists at all because of Nora. I grew up watching and re-watching I Love Lucy with my mom but whenever Lucy picked up the phone to order a side of beef delivered to the apartment, I zoned out when she gave the address, "623 East 68th Street." It didn't sound like addresses where I lived (and yes, I know now that it's a real street but not a real address, unless they lived at the bottom of the East River). There were too many numbers. It didn't mean anything at all so I simply heard "numbers, numbers, address."
This was the case until my early 40s when we stayed at my in-laws' apartment on the Upper East Side and walked everywhere. That weekend I was reading Nora's I Feel Bad About My Neck for the first time. In the chapter called "The Lost Strudel or Le Strudel Perdu," Nora shares her quest for a savory cabbage strudel she once had in Manhattan but which had since disappeared. She tried for years to find a bakery that made them until one day a friend gave her a tip about a Hungarian bakery "on Second and Eighty-fifth Street." I looked up from the book and out the window, thinking about the cross streets and how many long blocks we were from Second. I hollered out to my husband in the other room, got my shoes on, and we set out to find cabbage strudel, returning within the hour with our prize. It was the single most New York moment of my life, thanks to Nora.
If Nora herself had been in the bakery that day, I probably would have been too shy or too play-it-cool-with-celebrities to speak to her, even though I am intensely jealous of Lena Dunham and would love to have been taken under Nora's wise wings. Even so, I've known Nora and her work for a long time and, thankfully, this is the sort of relationship that continues past death. I'll be re-reading her essays and watching When Harry Met Sally and Julie & Julia until my own end. I'll keep wishing I'd written any single one of the many oft-quoted lines she penned.
I'll also continue to feel a little bit bad about my first impressions, but I think Nora would understand.
*
photo credit: "Katz's Deli=When Harry Met Sally," © 2006 by Aaron_M, CC BY 2.0